We are on the search for the Spring 2012 Graduation Speaker!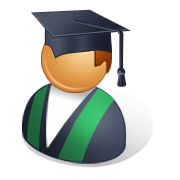 If you have been an active member of the ASC community throughout your years on campus and feel that you are the right person to speak on behalf of your graduating class, this is the opportunity for you!
Here is the Student Commencement Speaker Application that will offer more information on the minimum qualifications and also has all the application materials/information for you.
All application materials are due to AS&F Program Assistant Carter by Monday February 27th at 5pm for Spring 2012 Graduation.  If you have any questions beforehand, please feel free to stop by the AS&F Office or contact us at ascasf@grizzlies.adams.edu or carterjm@grizzlies.adams.edu