July 6, 2014 – 2:46 pm
For the next 3 weeks the library's first floor computer lab will be reserved for Summer Scholars MTRF 8am-5pm.
The second floor computer lab is still closed while new computers are being installed.
We will let you know as soon as the second floor lab is reopened, but until then we recommend using one of the other labs on campus or checking out a laptop from the Circulation Desk.
We apologize for the inconvenience.
June 24, 2014 – 1:01 pm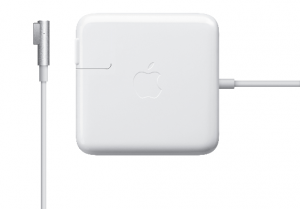 The Nielsen Library now has an 85W MagSafe Power Adapter for MacBooks available for checkout at the Circulation Desk. The charger can be checked out for 2 hours and must be used in the library.
June 4, 2014 – 4:42 pm
Mental Measurements Yearbook is a database of information on evaluations and tests in business, education, leadership, and psychology. To access the database, click here.
Access to Mental Measurements Yearbook is limited to 4 users at a time. If you are unable to access the database, you may need to wait and try again later. Out of respect for others, please be sure exit the database when you are finished.
If you are on-campus you should be automatically connected. If you are off-campus you will need to enter your Adams State username and password. Please see our off-campus login page or call the reference desk at 719-587-7879 if you are having difficulty.
Mental Measurements Yearbook, along with the rest of the library's databases, can also be accessed by clicking the Articles and Databases link on the Nielsen Library website. Here you can find our most popular databases, recommended databases by subject, and an alphabetical listing of all our databases.