February 26, 2014 – 5:05 pm
Computer lab too noisy? Want a little privacy?
We've recently added desktop computers to four of our individual study rooms. This is part of a trial program to evaluate demand for computer access in other parts of the library, so please let us know what you think.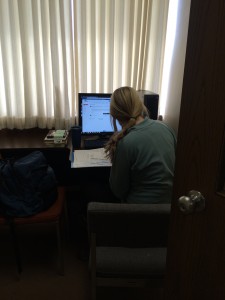 The computers are in rooms 221, 222, 309, & 321. They have the same software that is available in the computer labs, will print to the second floor lab, and can be used by Adams State students, faculty, and staff.
February 24, 2014 – 9:59 am
February 23, 2014 – 3:40 pm
Stumped on finding facts and articles for another country's crime rate?  Want to know how to get country facts you can quote in a paper?  Read this guide and find links to important reports, search strategies, and more!
February 17, 2014 – 1:24 pm
The Nielsen Library is trialing Euromonitor International's Passport, a comprehensive resource for global market analysis that includes industry, country, and regional reports, extensive statistics, and consumer and company market share data. The trial will runs through March 31, 2014. 
…and after you trial this electronic business database, be sure let us know what you think!
January 27, 2014 – 9:52 am