July 25, 2014 – 5:27 pm
Between now and August 24 the Nielsen Library will be open 8am – 5pm Monday – Friday and closed on Saturdays and Sundays.
July 6, 2014 – 2:46 pm
For the next 3 weeks the library's first floor computer lab will be reserved for Summer Scholars MTRF 8am-5pm.
The second floor computer lab is still closed while new computers are being installed.
We will let you know as soon as the second floor lab is reopened, but until then we recommend using one of the other labs on campus or checking out a laptop from the Circulation Desk.
We apologize for the inconvenience.
June 24, 2014 – 1:01 pm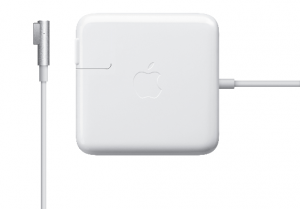 The Nielsen Library now has an 85W MagSafe Power Adapter for MacBooks available for checkout at the Circulation Desk. The charger can be checked out for 2 hours and must be used in the library.