The Adams State University Cultural Awareness and Student Achievement Center (CASA) is hosting a variety of events this week in honor of Cesar Chavez week.
Don't miss Cesar Chavez Movie Night, with David Guerrero, this Friday, April 3 at 5 p.m. on the second floor of the library.
Other events include: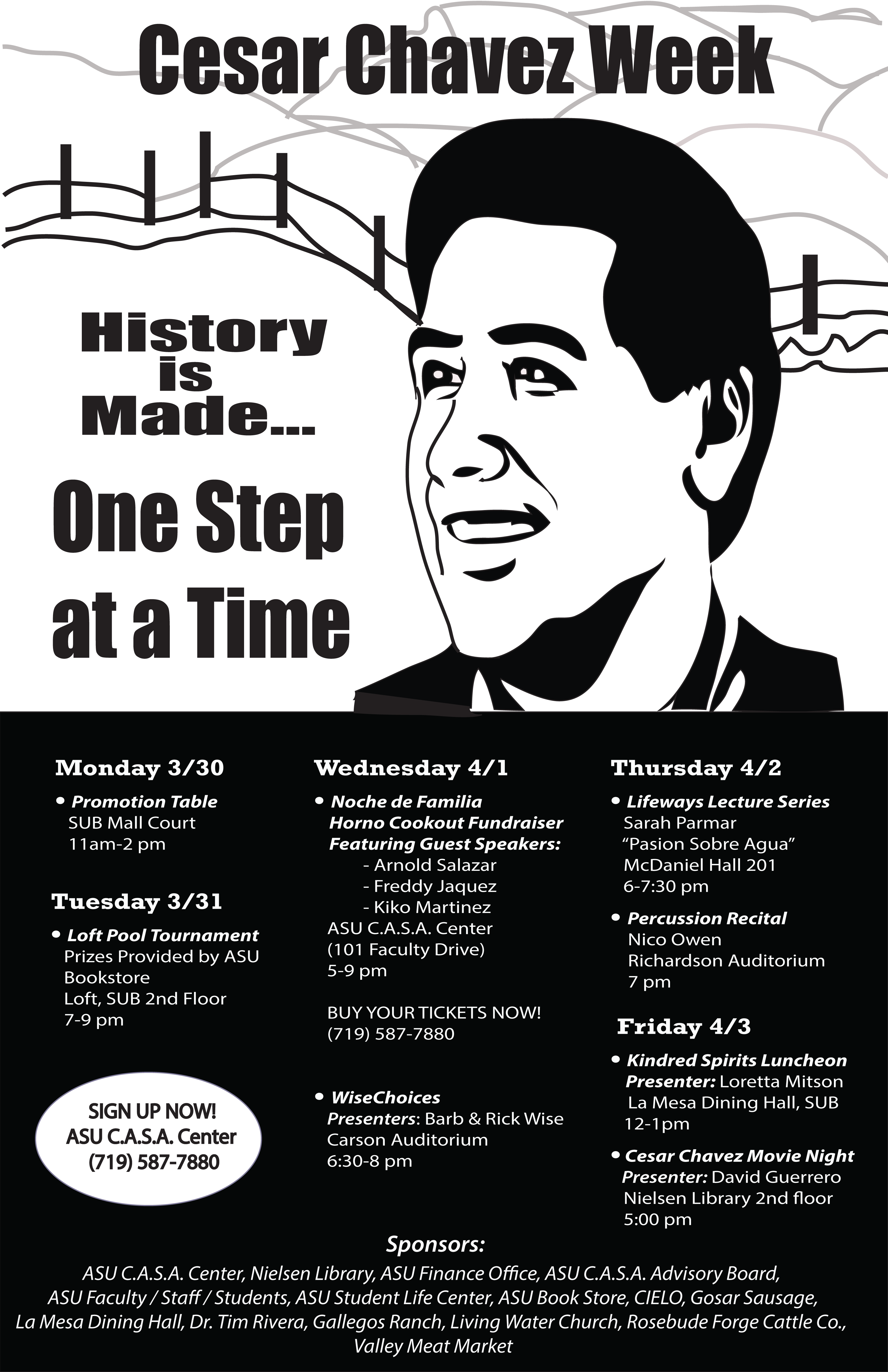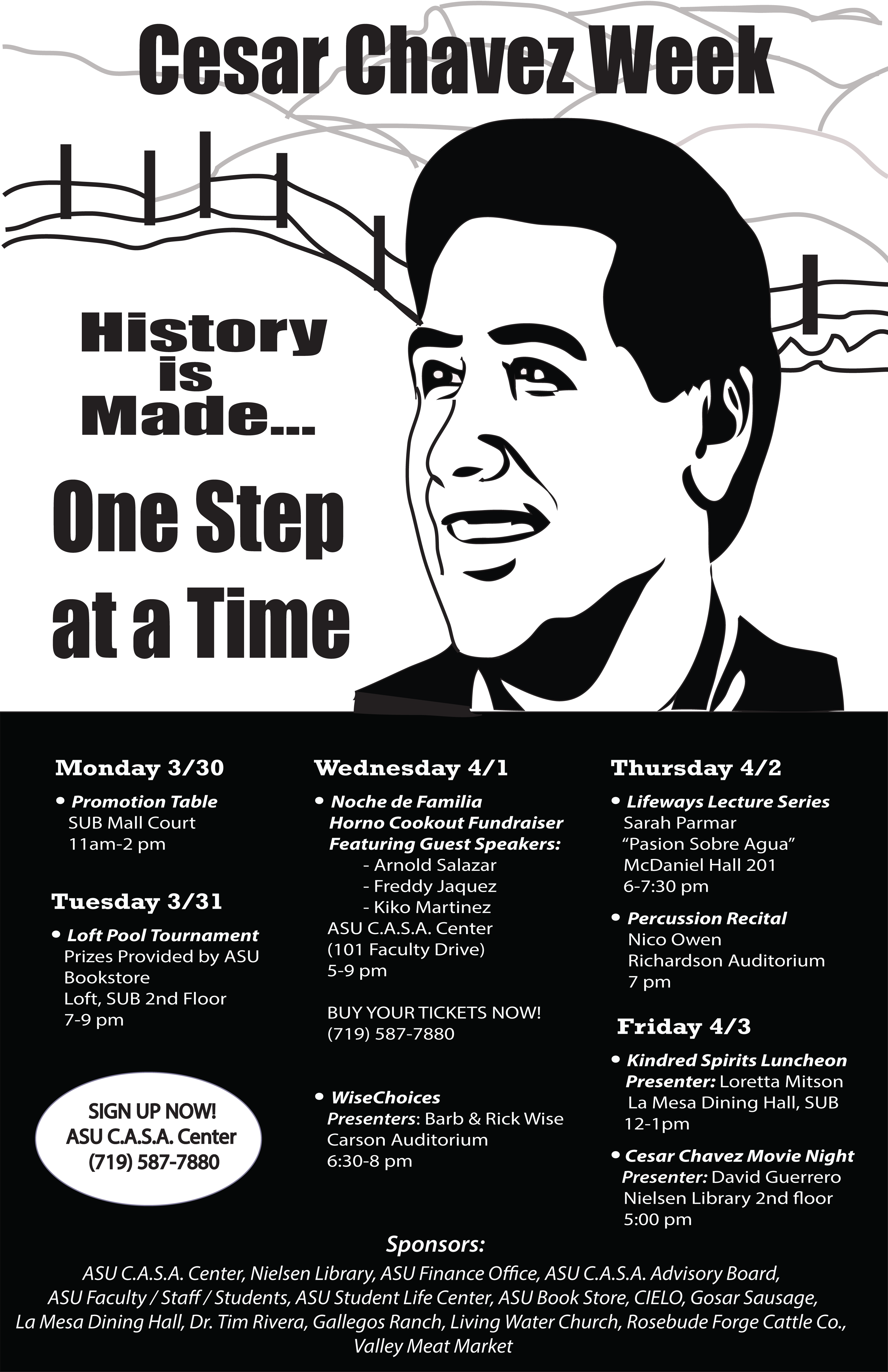 A Pool Tournament will be from 7 p.m. until 9 p.m. Tuesday, March 31, in the Loft, located on the second floor of the Student Union Building. Winners will be awarded prizes from the ASU Bookstore.
The Noche de Familia Horno Cookout Fundraiser will be held from 5 p.m. until 9 p.m. Wednesday, April 1, in the ASU CASA Center, 101 Faculty Drive. Guest speakers will include Arnold Salazar, Freddy Jaquez, and Kiko Martinez. Call 719-587 7880 for more information or to purchase tickets.
The Lifeway's Lecture Series continues with Pasion Sobre Agua, by Sarah Parmar, at 6 p.m. Thursday, April 2, in McDaniel Hall room 201.