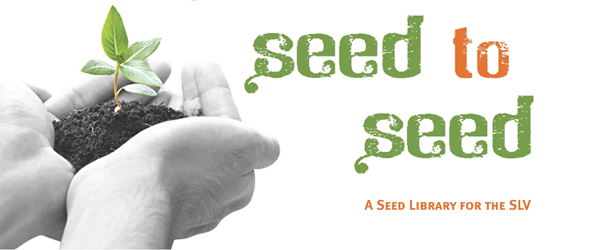 The Nielsen Library's new Seed to Seed Library provides the Adams State University campus and the greater San Luis Valley community with FREE, organic, non-GMO vegetable and flower seeds. The Seed to Seed Library also provides information, resources, and workshops to help gardeners of all skill levels grow healthy, locally adapted food.

How does it work?
Seeds are available at the Nielsen Library's first floor circulation desk and can be checked out just like books, but without the due dates or overdue fines. You don't have to be faculty, staff, or a student of Adams State University in order to use the library. Any member of the community has borrowing privileges – just bring in a photo ID and we'll issue you a library card.
After harvesting your plants, we encourage you to collect some seed and return it to the library for future gardeners to enjoy. Over time, the entire community will be helping to develop locally adapted seed for our challenging San Luis Valley growing climate
To learn more about how the seed library works, visit http://libguides.adams.edu/seedtoseed
Join us for our Seed Library Kickoff Event!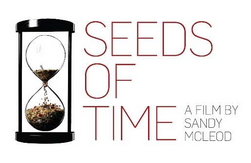 The Seed to Seed Library will be debuted on Friday, February 20th at the Nielsen Library. Join us from 5:00pm – 8:00pm for a ribbon cutting ceremony, a short talk about seed saving, a community seed exchange, a showing of the documentary Seeds of Time, and a film discussion.
Yummy locally grown food will be served. Hope to see you there!
Learn more about gardening and seed saving in the San Luis Valley.
To improve your gardening skills, we also encourage you to attend one of the many 2015 workshops and events being led by our program co-sponsors and community partners.