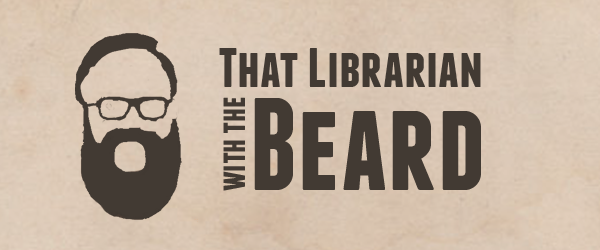 By now you've probably seen him around campus, at the reference desk, orchestrating library events, or even teaching in your classes. That Librarian With the Beard, aka Geoff Johnson, is our new Learning and Engagement Librarian.
Geoff, a Denver native, joined us last October from the University of Texas at Austin, where he worked as the Research Help Coordinator and taught a number of ESL classes. He got his library degree at Simmons College in Boston, and can do a wicked awesome Boston accent on request.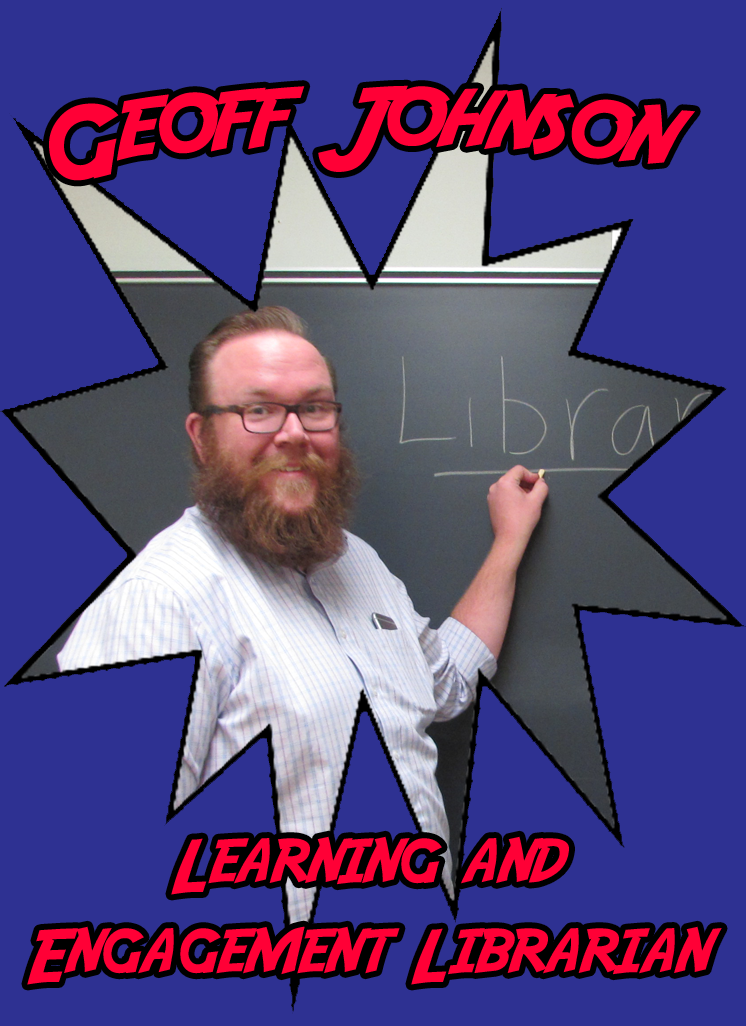 Geoff's primary responsibilities at Adams State include teaching LS 225 and other library instruction sessions, coordinating library events, and staffing the reference desk. He is an avid homebrewer, a Broncos fan, and owns a dog that doesn't understand how to be a dog. He and his wife, Kristine, moved to Alamosa last fall and are enjoying the town, the university, and the mule deer.
Geoff reports that the last time he shaved his beard it was "a horrible mistake" so you can count on him being That Librarian with the Beard for many years to come.