Welcome and Welcome Back!!
We spent the summer hard at work making all kinds of improvements in the Nielsen Library, and we hope you're as excited as we are.
Improved Study Spaces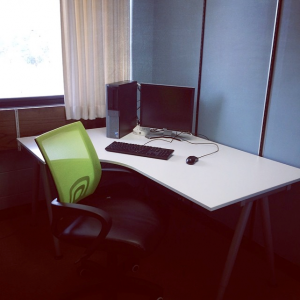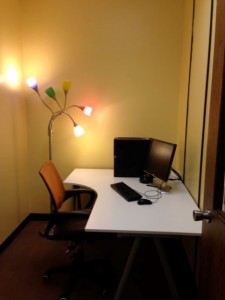 All individual study rooms got a fresh coat of paint, new desks, new chairs, and new lamps. A huge shout-out to Karen Melgares, Jordan Gortmaker, and Ronnie Medina for all their hard work.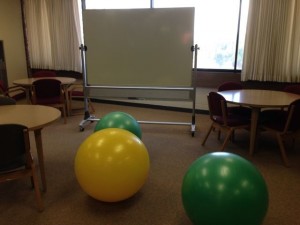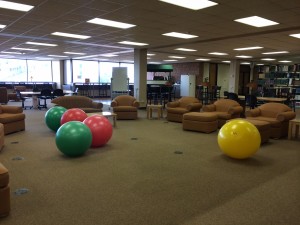 There's also lots of new yoga balls and whiteboards throughout the building. Feel free to move them around – it's your library!
New Collections and Resources

We've added popular books and popular DVDs to our collection, along with phone and MacBook chargers for use in the library.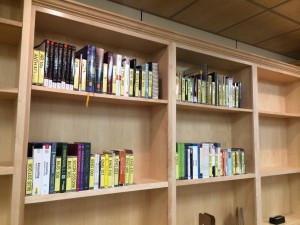 Our reserves section has been completely cleaned up and rearranged. Textbooks are now organized by course instead of professor.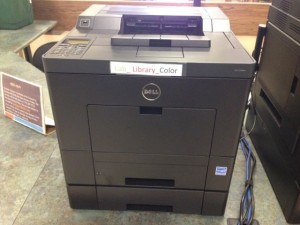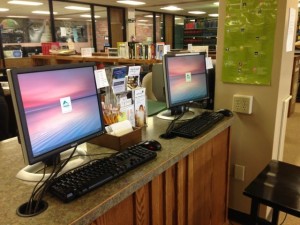 There's a new color printer in the second floor computer lab, and Chromebox computers for searching the catalog and databases.

Speaking of databases…we've added new electronic databases, including ProQuest Dissertations and Theses.
Plus…this fall we'll be introducing our technology collection, with tablets, eReaders, a smartwatch, a GoPro, and much more!
New Interfaces
Our Research Guides, Catalog, and Blog all got major facelifts this summer. All of them have a responsive web design so they're easier to use on mobile devices.
New Services and Events
We're introducing a personal librarian program, in which every incoming student is paired with a librarian to provide individual help with research and library services. We're also increasing the number of events at the library, starting with a game night on September 5.
New Look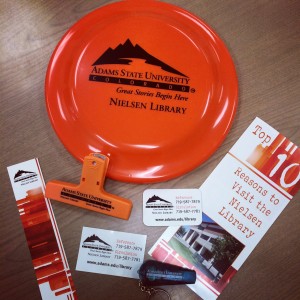 We're re-branding and orange is our signature color. And we have lots of cool new stuff to give away. Look for orange signs in the library and around campus.
Coming Soon
We are extremely excited to announce that after more than two years of sitting forlornly in the corner, the coffee cart will be reopening this fall!
We'll also be getting a piano on the second floor for after hours events and the occasional concert during low-traffic times. Don't worry, we promise not to make a racket during finals week.
The Nielsen Library is YOUR library
Nearly all of these changes are a direct result of YOUR feedback! We really do listen to what you have to say, so let us know what you're thinking.
Comment on our Facebook page, send us a Tweet, comment on this blog, fill out our online suggestion form, or use the suggestion box on the third floor, answer our weekly whiteboard questions, or just stop and talk to us.