End of semester fines? Short on cash?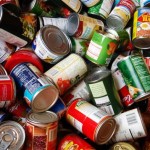 From now until January 20 the Nielsen Library will waive one library fine for each non-perishable, non-expired food item donated at the circulation desk.
All food collected will be donated to the Food Bank Network of the San Luis Valley.
Questions or comments? Contact the Circulation Desk at libcirculation@adams.edu or 719-587-7781.