Whether you need some extra help, want to relax, or are just looking for a quiet place to study, the Nielsen Library is the place to be during finals week.
The Grizzly Testing and Learning Center is offering test anxiety workshops and drop-in tutoring.
We will be instituting collaborative, quiet, and silent zones to help you study.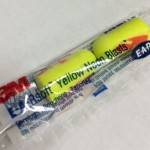 Grab a free pair of foam earplugs to create your own silent zone.
Get your caffeine fix with free coffee, tea, and hot chocolate.
Paws and Relax with therapy dogs.
Embrace your inner child and blow off some steam by blowing bubbles.