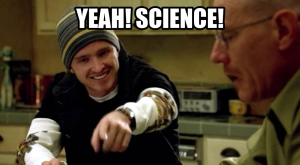 SciFinder is an excellent resource for chemistry research and can be used to search for substances, reactions, and patent and journal references.
SciFinder provides unlimited access to the world's largest and most reliable collection of chemistry information and is available to Adams State students, faculty and staff for the remainder of 2013.
Each SciFinder user must register individually, using this link. Once you've registered your account, go to SciFinder's sign in page to log in. If you need help registering, view the End User Registration Guide or email Nicole LeBoeuf for assistance.