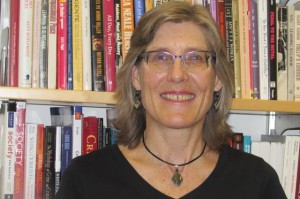 Since 1997, I have taught sociology at Adams State University. I grew up in a town called Elyria, Ohio, just west of Cleveland. I did my bachelor's work at Kalamazoo College in Michigan, and then did my graduate work at the University of Chicago and at McGill University in Montreal, Quebec, Canada.
Sociology is about connecting our personal lives to the broader social forces that influence and shape us. Through the sociological imagination, we learn how our individual lives are influenced by the groups to which we belong and the society in which we live. In turn, we learn how we can interact with those around us and with our social world to become active agents of change.
I look forward to working with you.
Professor Grace E. Young