Browse:
Home
/
Lilliana Chavez
By Lilliana Chavez on January 31, 2020
By David Hargis Editorial Staff Short Answer: Yes, but it's complicated. While most news sources have continued the steady migration to digital venues, including many campus papers, the value newspapers offer the campus community and the learning opportunities they offer students are still relevant. In essence, yes – they are still relevant, maybe more than […]
Posted in News
By Lilliana Chavez on April 13, 2019
You are invited to the SandHill Review Launch Party May 3rd, 2019 at 6:00 PM McDaniel Hall Room 101 -Food will be served- The event will include live presentations of works from the SandHill Review Come help us celebrate student, staff, and alumni works!
Posted in News
By Lilliana Chavez on April 13, 2019
The time has come for new recruits! Apply now for the position you desire in student media! Pay is $13.00 per hour for up to 10 hours per week! The Adams State University Communications Board is hiring for the following positions: -Grizzly Video Productions- *General Manager* *Content Manager* -Paw Print Student Newspaper- *Editor-in-Chief* *Associate Editor* […]
Posted in News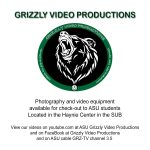 By Lilliana Chavez on April 13, 2019
Posted in News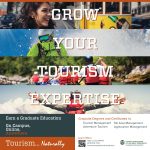 By Lilliana Chavez on December 7, 2018
Posted in News
By Lilliana Chavez on October 17, 2018
Levi Savage Lowe Paw Print Are you bored and unable to find anything good to watch? Brooklyn 99 is an amazing show that has been on air since September 2013. This show is a comedy that will grab your attention and pull you into a ride you never thought could be possible. You will be […]
Posted in Features