GET OUT & VOTE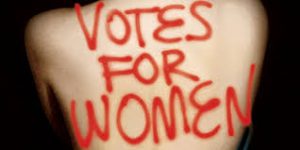 In an effort to get more people registered to vote,
and encourage voters to get to the voting box
ASU will be hosting a movie screening of the film
"Iron Jawed Angels" starring Hilary Swank.
The film will be shown in MCD 101
Monday, October 17th
5:30-6:00 will be voter registration
6:00-8:00 film showing
8:00-9:00 after film discussion
This is a non-partisan event meant to encourage voting and open a dialogue about voting rights, women's rights, and other topics attendees wish to discuss.
Please feel free to invite others. Hope to see you there!
– – – – – – – – – – – – – – – – – – – – – – – – – – – – – – – – – –
– – – – – – – – – – – – – – – – – – – – – – – – – – – – – – – – – –