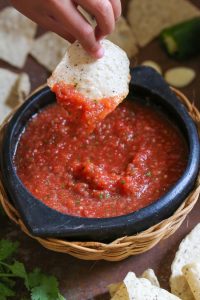 Growing up I had a knack for being usually well liked in my elementary school classrooms. I would blurt out random phrases, get a laugh and so on. My mum would call it charisma, I called it just being so uneven headed.  I remember in Ms. Riveras 2nd grade class she announced that we would be electing a class president for the day in contribution to the ongoing U.S. election during that time. I won by a landslide, and while my goal of building a roller coaster for the school was immediately shot down, I was able to give out jelly beans to my classmates that engaged in good behavior. See, the thing is that while this small role seemed so unimportant in my development, it actually has inspired me much more looking back now. I would look on the tv and they would show the occasional video clip of a couple scraggly senators in navy suits and striped ties talk about "the economy". Did I forget to mention they were white? While I knew I wanted to be in the government one day, there was something about who  I was that seemed as a barrier to me accomplishing that goal. While hard to understand then, (Disclaimer: I don't want to become a politician now) it was hard to see myself in this role mainly because no one who looked like me was in that role. I thought only "white men" lead and it was because of the treacherous path like systemic oppression that leads someone to feel inadequate.
While reading, it often focused on the parallel between both anglo-american cultures and what we know as historically underserved collectivist cultures. My favorite. Well, my favorite until Aunt Caro decides she needs to budge in for dinner uninvited and you have to spare your second servings. Collectivism is fun and all but presents challenges that I believe are truly generational. It talks about hospitality being big amongst Latinos and a sense of hope being something that drives them. Well it's certainly changing. I was casually reading last week and it mentioned that when Latinos have immigrated to the U.S. their grandkids feel a lot less connected to their Latino roots meaning one loses their sense of Latinizmo. Scary. Scary because we're caught in fighting worlds. An american world focused on "me, me, me" and a collectivist culture focused on "we, we, we". You'll see in my family we're more reserved and to ourselves even though it's expected we hug everyone we meet and say "mi casa es tu casa". Contradictory to the cultural norms but it has become my norm regardless. It's changing and I think it'll continue to change and generations develop. These things that were once valued will morph into something else and will consequently turn into a faint memory.
Anyways, I feel like I'm ranting. Oh wait, I am. I screenshotted a specific picture on my phone and sent it to my family…they agreed. The book noted that some Latinos want things done immediately, no room to waste time. Also that we didn't want to do things on a comfortable schedule. This is seen as pushy and emotional and not having good manners. While originally I was like, "this book can't dictate my life", this is very much true. I hate wasting time, and being slow with many things. It infuriates me but I acknowledge it's something I need to work on. I'm not pushy because I want to overthrow someones authority, I'm pushy because I care so much about the cause I'm advocating for and want to make sure we're moving along towards a solution. If you're passionate about it, why do it in the first place.
While general I appreciate this book for reinforcing what it means to be a leader from a multicultural aspect. Dear white people, you can be leaders too but so can us black, American indian, and latino leaders as well. Hey the world is changing, meaning we also got to change with the times too.